Base abstract class for IK solver components. More...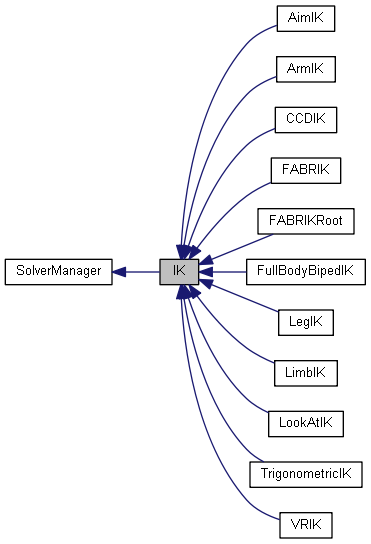 [legend]

[legend]
abstract IKSolver 
GetIKSolver ()
 
Gets the IK component's solver as IKSolver. More...

 
void 
Disable ()
 
Safely disables this component, making sure the solver is still initated. Use this instead of "enabled = false" if you need to disable the component to manually control it's updating. More...

 
float 
timeStep
 
The updating frequency More...

 
bool 
fixTransforms = true
 
If true, will fix all the Transforms used by the solver to their default local states in each Update. More...